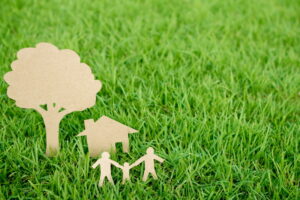 Your water heater is the appliance that makes sure that your home is always comfortable to live in. You use your water heater more than any other appliance in your home. It accounts for nearly 17% of your home's energy usage. This means that your water heater consumes more energy than all your other household appliances combined. This high usage is why you should take the time to care for your water heater.
If you want a great water heater in Warren, MI, then you should schedule an appointment with our team members. We're going to give you the crash course in care today. We're always here to help you with the work that you need for your home.
What To Do With Your Water Heater
Here are some things you should do for your water heater:
Maintenance/ Flushing
If you have a tank water heater, it's essential that you flush your hot water tank on a regular basis. Tank water heaters build up sediment inside of them throughout the year. This is because the water that flows into your water heater from a municipal water supply with a natural level of sediment build-up within your system. If you notice that you have decreased water capacity, it could be due to these sediments settling at the bottom of your tank and hardening.
Tank water heaters aren't the only ones that need maintenance. Your tankless water heater needs maintenance as well. This is the maintenance that's going to ensure that you're getting quality work throughout the year. We're here to help you with what you need.
Adjust the Temperature
The temperature on your home's water heater matters when it comes to your efficiency. If you want to save yourself a little time, energy, and money, you can turn down the temperature of your home's water heater.
We like to choose the temperature of 120 degrees. You can do this yourself just with a mild adjustment. If you're uncomfortable doing this, you can get in touch with our professionals for help. We can take the liberty of doing this for you during a maintenance appointment.
Clear the Area
You should clear the immediate area around your home's water heater. Your home's water heater can actually struggle to perform if things are crowding it. Make sure that you clear the pathway so it can perform to the best of its ability.
Insulate
We can all use a little help sometimes and your water heater is no different. We have quite the cold climate in Michigan. If you notice that you're having trouble with your home's water heater, then it's time for you to insulate your home's pipes. This will help you get better hot water to your taps in no time.
Pipe insulation is actually much easier than you might think. You can find the right pipe insulation supplies by just heading over to your local hardware store. We're here to help you with everything you need.
Contact Charter Home Comfort for your home's water heater services.