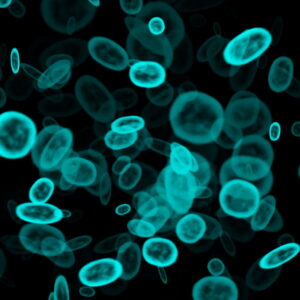 Getting an air purifier for your home is always worth your while. If you're wondering why, we're here to clear things up for your today. Air purifiers not only help your personal health, but they also help the overall function of your home. If you want a great air purifier in Troy, MI, we're going to help you find it. Finding the right air purifier isn't all about the unit itself, it's also about the service that you receive from that unit.
We're going to get into all of the details below. Air purification services are simple as long as you have a professional to guide you through the service. Our professionals are the ones you can trust for this service.
How Air Purifiers Work
Let's start with the basics—this is how an air purifier works.
We work specific types of air purifiers on our team. We like to align our high-quality professional service with REME HALO® and HALO-LED™ air purifiers. We like these air purifiers because they're whole-home. This means that they're going to clean up every part of your home rather than spot purifying. This spot air purification isn't what's going to be most effective. These systems target air pollutants, mold spores, odors, and mores.
Let's talk about the benefits of REME HALO® and HALO-LED™ products in particular:
REME HALO®
Dual ionizers to reduce airborne particulates (dust, dander, pollen, mold spores)
Kills up to 99% of bacteria, mold, and viruses
REME® reduces sneeze germs by 99% in the time a sneeze can reach three feet.
New zinc ions kill 99% of viruses on surfaces
Unlike portable units that are limited to the room in which they are placed, the REME HALO® provides whole home and building purification.
Easily integrated with your existing HVAC system. The unit doesn't take away living space and operates silently.
Two (2) quick release features for easy, no tool, cell replacement
Incorporates an adjustable shroud around the REME® cell, which allows customization of the advanced oxidation plasma output.

HALO-LED™
Long-life replaceable LED cell module with 2.5x longer life than current mercury vapor UV lamp technologies
Industry's first washable catalyst for high load environments (i.e. cigar bars, smoking rooms)
Reduces airborne and surface microbials, bacteria, viruses, and mold
Reduction of smoke, odors, VOCs, allergens, dust, and particulate
Mercury and ozone free
Seven-year limited warranty
Your home's clean air is important. Make sure you're investing in your home.
Professional Service Is the Most Important Part
Let's talk about the importance of professional service. We've spent a lot of time discussing the benefits of whole home air purification and the specific models that we like to align ourselves with. While air purifiers are great, they're not going to reach their full potential without the help of professional service.
The service is what sets you up for long-term success. We have a full team of trained professionals that are ready to provide you with the high-quality work you need. We're the professionals you can trust.
Contact Charter Home Comfort schedule an appointment with our professionals for your air purification services.