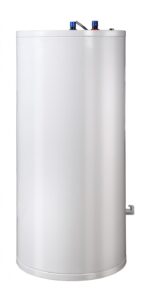 The water heater in your home is often considered the most neglected appliance, despite its importance. Most people don't think about this important appliance that makes their daily lives more comfortable through a steady stream of hot water whenever they need it unless there is something wrong with it.
Just like any other appliance, your water heater needs regular maintenance. As you keep using your water heater, it tends to collect things like calcium, minerals, and sediment that settle at the tank's bottom. The heating element in water heaters is located right at the bottom to provide optimal heating to all the water. If there is too much sediment buildup in your water heater, it could start blocking the heat and make it harder for the appliance to heat the water.
Fortunately, the simple process of flushing the water heater can completely clear up the heating element and remove the buildup. The question is: How often should I have my water flushed?