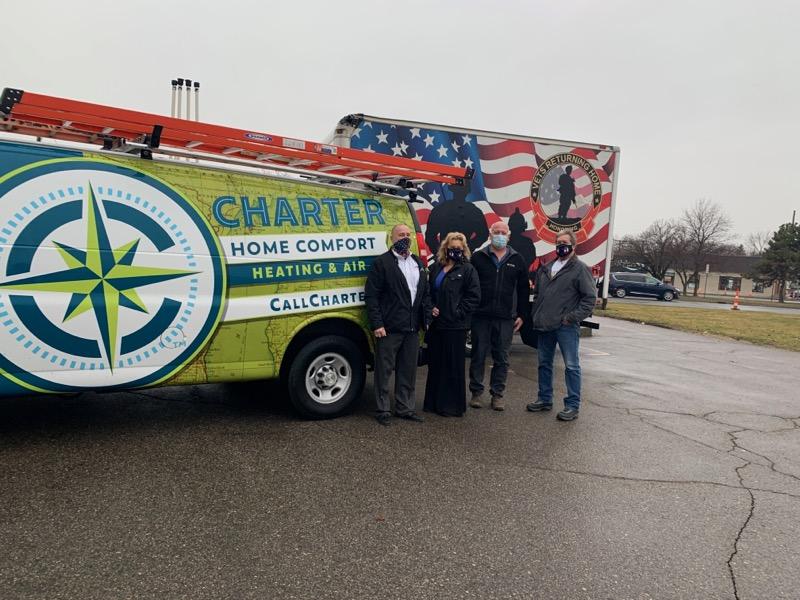 Press Release
Vets Returning Home is a non-profit organization dedicated to helping our veterans transition into stable lives. The 11,000 square foot, 43 bed facility is located at 17955 E. 11 Mile Rd., Roseville, MI 48066.
In addition to providing a stable and sober living environment for 43 veterans, Vets Returning Home offers onsite employment readiness training, disability benefit connection and aid with job placement. In addition to providing housing and assistance, Vets Returning Home serves over 800 meals a week to vets and their families. Vets Returning Home receives NO government funding and still manages to transition an average of 250 veterans a year back into society as a fully functioning community members.
Vets returning home is now in serious trouble due to the Covid-19 pandemic. One of the only annual VRH fundraisers was canceled and their food pantry supply has dwindled significantly due to the impact on businesses that would normally help supply meals.
Sandy Bower, the director who started Vets Returning Home, has kept a strict safety protocol in place during the pandemic to keep the residents as safe as possible. Not an easy task in a 43 bed, single environment building. Brian Dube, owner of Charter Home Comfort, a residential and commercial HVAC company located in Harrison Township, is one of the companies that reached out to Vets Returning Home to see how they could help. Earlier this year, Charter Home Comfort started donating a portion of each residential maintenance agreement subscription to VRH. "People love that they're able to give back to our veterans while making sure their comfort and indoor air quality systems are being kept at their peak performance" says Brian Dube.
Charter Home Comfort has also partnered with local distributor Young Supply Company to donate and install four Sterionizer air purification systems at the Vets Returning Home facility. The Sterionizer systems will be installed in January and will proactively keep the air and surfaces disinfected while helping to minimize the chances of the coronavirus infecting the veterans and staff at Vets Returning Home. In addition to the install, Brian Dube and his crew will perform a full maintenance on the existing HVAC system by Brian Dube and his crew. "It's the least we can do for our veterans, especially during these tough times." Local distributor Young Supply Company, which has nearly 10% of its workforce comprised of veterans, was also more than happy to help.
Both Charter Home Comfort and Young Supply Company are grateful to our veterans for their service to our country and praise the hard work of Sandy Bower and the rest of her team at Vets Returning Home for helping these heroes get back on their feet.