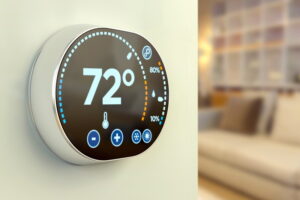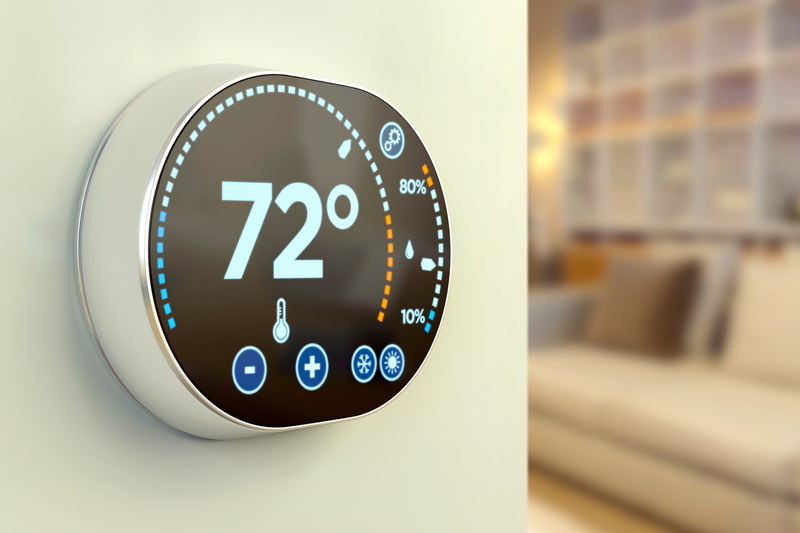 It's time for you to equip your home with a great new thermostat. We meet many a homeowner that asserts that their thermostat is fine. We know that your thermostat might have been a tried and true system in your home for years, but you shouldn't just settle for this system after a certain amount of time. A new thermostat is what you need to make sure that you're getting the best efficiency possible.
If you want the best energy-efficiency possible, you need to schedule an appointment with us. We specialize in Wi-Fi and smart thermostat services in Harrison Township, MI. We're here to help you find the right thermostat for your specific needs.
The Signs You Need a New Unit
Lots of HVAC contractors in the area discuss when you should upgrade your heater, your air conditioner, or even your indoor air quality system. You need to focus in on your thermostat too though. Here are the signs that you need a new thermostat for your home:
Hot and cold spots throughout your home
You can't get comfortable
Your thermostat doesn't seem to respond to your commands
You can't get your thermostat to turn on
You can't get your thermostat to turn off
Your energy bills are out of control
You've had your thermostat for more than 10 years
Your thermostat doesn't have a digital face
Contrary to possible belief, smart and Wi-Fi thermostats don't have to be expensive to install. The process doesn't have to be a huge time-sink either. Our experts will help you choose a unit and install it too.
Wi-Fi or Smart Thermostat?
Once you realize that you need a new thermostat, you need to consider which thermostat is right for you. This is when you make the choice between a Wi-Fi and smart thermostat system. We're here to give you a quick breakdown today.
Wi-Fi Thermostats
To break it down, a Wi-Fi thermostat is a digital thermostat that has the extra added capabilities of Wi-Fi accessibility. What this looks like in practice, is you being able to turn your thermostat on, off, or adjust the thermostat from anywhere in the world.
You might think that this really isn't much of a perk, but it is. What this means is that you won't spend any more time wasting energy at home. If you step out of the house to shop for gifts and you forget to turn off your thermostat you can pull your phone out of your pocket and turn it off.
Smart Thermostats
Smart thermostats only build upon the capabilities of a Wi-Fi thermostat. Smart thermostats have all the abilities of a Wi-Fi thermostat and it also has the ability to "learn" how you like to do things at home. This means that your smart thermostat is taking note of everything HVAC. When you like to turn on your air conditioning or heating system, what temperatures you prefer, and your patterns to help you save time, energy, and money going forward.
Contact Charter Home Comfort today for your thermostat services.