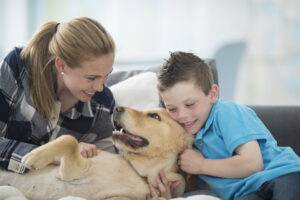 If it's time to upgrade your air conditioner, you may already realize that you have a wide variety of options. The HVAC industry has experienced a technology boom that introduces many more heating and cooling options to homeowners. The more traditional central air conditioner may not be your best option anymore.
In fact, many homeowners are switching over to heat pump systems because of the many benefits. If you are interested in heat pump installation in Shelby Township, MI, give our team a call. You can keep reading to learn more about why a heat pump might be the best option for heating and cooling your home.
Energy Efficiency
Heat pumps work a little differently than more traditional air conditioners. Yes, they still use refrigerant. But they rely more on transferring energy than forcing the temperature lower. For cooling your home, the heat pump lowers the temperature by removing heat from the air and transferring it outside. When your heat pump switches modes into heating for the fall and winter months, it brings heat in from the outside. Because of this process, a heat pump can lower your energy costs significantly.
Improved Comfort
A new unit will also work better to improve your all around comfort. A more efficient unit will cool your home faster and maintain the temperature more consistently. You can also enjoy better indoor humidity levels and cleaner air with fewer contaminants. As long as you take care of your heat pump with monthly maintenance and annual service appointments, you can enjoy this elevated comfort across the entire lifespan of your heat pump. 
All-in-One Heating and Cooling
We already mentioned that a heat pump offers both heating and cooling all in one system. This may not seem unusual if your air conditioner and heater are both connected to your thermostat. You can switch effortlessly between the two systems, so what's the difference? Well, a heat pump eliminates the need to have two completely separate heating and cooling systems.
The exact same components that provide cooling in the summer also provide heating in the winter. They do this using a reversing valve. Instead of your thermostat turning one system off and turning another one on, when you switch between modes on a heat pump the thermostat signals for the reversing valve to switch between heating and cooling.
Long Lifespan
Any time you invest in a new air conditioning system, you enjoy the benefit of a long lifespan ahead of the new installation. Of course, this comes with the caveat that you have to take excellent care of your system from day one in order for it to have the potential for a long lifespan.
The good news is, heat pumps are known for having longer than average lifespans compared to other air conditioning options. It's not unheard of for a heat pump to last for 20 years or longer before needing to be replaced.
Contact Charter Home Comfort today to schedule an appointment with our professionals for AC service. Old fashioned values with tech savvy results!