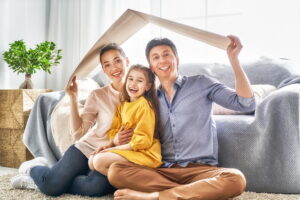 If you're interested in investing in a new air conditioner for your home, you may be wondering what all happens during the installation process. After all, it is an appointment that can take all day from start to finish.
Our team are experts at AC replacement in Sterling Heights, MI. We take our time to make sure that your installation is done right. We know that the initial installation can have a major impact on your air conditioner across its entire lifespan. You can keep reading to learn more about what to expect when we install a new air conditioner in your home.
Removing Your Old System
The first step in the installation process is taking out your current air conditioner. We will lay drop cloths in pertinent areas around your home to make sure that your home stays clean and that we take the mess back out with us. First, we will turn off all power sources to your air conditioner so that we can remove it safely.
After we take out your old air conditioner, we will check all of the existing connections to make sure that they are still in good working condition for your new air conditioner. If any of the connections or wiring need to be replaced, we will do it before moving any further in the installation process.
Installing Your New System
Next, we install your new air conditioner. As part of this, we check the foundation for both your indoor and outdoor units to make sure they are secure. Oftentimes your inside unit sits up on a wooden platform. If this wood needs to be replaced, we will do so. If the concrete foundation for your outdoor unit needs to be replaced, we can do that too. If you are replacing a central air conditioner with another central air conditioner, the installation process is fairly easy.
However, if you are switching to a different type of air conditioner, like a ductless mini split, the installation process may be a little more involved. Even though it seems like it can take a long time, keep in mind that we want to be patient and do things right the first time. If something is wrong with your air conditioner during installation, it will have a negative impact on your unit for its entire lifespan.
Testing
Once everything is set up, we begin testing. We have to pressurize your system, charge refrigerant and make sure that all of the ducts are connected and laid out properly. It can take us a couple hours to complete the testing alone. We want to make sure every aspect of your air conditioner is working before we leave.
Clean Up and Usage Tips
Once everything is done, we will clean up and it will be like we were never there, aside from your brand new air conditioner. After cleaning up, we will teach you how to use your new air conditioner. Of course, you've probably used many different air conditioning systems in your life, but each one is unique.
You want to learn tips and tricks that help you maximize efficiency for this particular air conditioner. And if you ever have questions about how to operate it after we leave, you're welcome to give us a call anytime.
Contact Charter Home Comfort today to schedule an appointment with our professionals for AC service. Old fashioned values with tech savvy results!