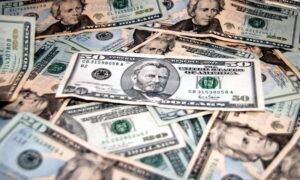 It's starting to look like you're going to need air conditioning repair for your system again. You're dreading the thought of it. Your wallet is already feeling the pressure of the repair before you've even opened it. You know what's to come because you've already had extensive and expensive air conditioning repair work in recent history. It begs the question—why is air conditioning repair so expensive?
AC repair in Birmingham, MI should always be reasonable. If you're getting to the point where your air conditioning repair is putting a huge financial strain on your bank account, then you've found the right blog. We'll get to the bottom of it today.
Factors That Contribute To Expensive AC Repair
What's making your air conditioning repair so expensive? Here are a couple things that can contribute to expensive AC repair:
The Age of Your System
An older air conditioning system makes any problem you're having a little more expensive. This is because older air conditioning systems are less efficient even at their best. It's also more likely that you need specialized parts or care for this type of system.
The Part That Needs Repair
There are some big-ticket items when it comes to AC repair. The most expensive part of your air conditioner is the compressor. It's the heart of your air conditioning system. Your air conditioning system's vents, condenser, and evaporative coil are also expensive as well.
Timeliness
Expensive air conditioning repair is yet another example of how procrastination can cost you. Waiting around to schedule an air conditioning appointment only creates an opportunity for your AC problems to get worse.
How Expensive Is Too Expensive?
Qualified service tends to cost you more, but there are times where you're just paying way too much for your air conditioning services.
Here's a helpful guideline to use the next time you get a repair quote. It's called the rule of 5,000.
If you talk to an air conditioning professional and get a quote, take the cost of the quote, multiply it by the age of the system, and then take this number into account. If this number is greater than 5,000, then the repair really isn't cost effective. You should be considering replacement services and now is a great time of year to do this.
Let's put this example into practice. Let's say that you get a quote for your air conditioning repair and you've got a big problem on your hands. You call around to a couple different contractors and all your quotes are in the $450 range. Your air conditioner is 12 years old.
Rule of 5,000: $450 (cost of service) x 12 (age of system) = 5,400
So your total is 5,400—above 5,000. This means that you are a great candidate for replacement work.
Now if you're thinking—"wait, I thought air conditioners could last up to 15 years…" this is true, but this doesn't mean that the AC unit is going to be the most efficient or cost-effective unit possible all 15 years. Sometimes, it's better to invest in a new unit before any more trouble can come your way.