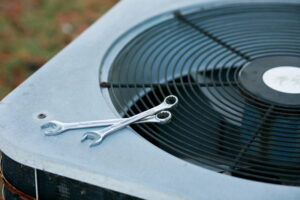 If you've had to deal with AC repair in Birmingham, MI this season, then we're sure you're glad to be through the storm. Sometimes, problems with our air conditioners get the best of us. In situations like this, we know that you want to handle the issue and be able to push forward through the summer. After you handle an air conditioning issue, we want you to take a moment to reflect. If you don't want to go through another AC problem in the near future, then preparation is your best bet.
We've rounded up some of the best tactics to handle your air conditioning repair services. Let's get into it below…
Take Care of Your AC Through These Methods
Here are some things you can do to avoid air conditioning problems in the future.
1. Don't Ignore the Signs
Let's be honest here—you know when something is about to go wrong with your air conditioner. You probably hear some odd noises, notice odd run times, see price increases on your monthly energy bills, or just notice that you're not as cool.
When you notice something, it's important for you to say something! We want you to get care that's as prompt as possible because it saves you grief.
2. Always Go For Maintenance
It's always necessary for you to schedule an appointment for maintenance services.
When it comes to air conditioning services, it's important for you to get your maintenance services in during the spring season. This is the perfect time to get maintenance because you're going to prepare your air conditioner for all the cooling that it has to do in the upcoming months. Don't think that you can get by without maintenance. It's not a worthwhile gamble to take.
If you're serious about your maintenance services, then it's time for you to join the Smooth Sailing Club. We have a few different options for you to choose from. We want to be able to help you get maintenance no matter what your budget is.
3. Upgrade When Necessary
Eventually, you're going to need to either upgrade major parts of your air conditioning system or upgrade the entire system itself. We'll talk about both below…
Upgrade a Thermostat
You should upgrade your thermostat about as often as you upgrade your HVAC system. If you haven't upgraded your thermostat in a while and you still have a thermostat with no digital face, then it's definitely time to upgrade.
We suggest a smart or Wi-Fi thermostat. We know there are many options to choose from, so we'll help you sift through the options. We want to match you with the right system.
Upgrade an Entire System
If you've had your air conditioner for about 10-15 years, then it's time for you to plan an upgrade. We want you to assess your current comfort, consider all your options, and make an educated decision. We want to help you get a perfect new system!
Contact Charter Home Comfort today to schedule an appointment with our professionals.