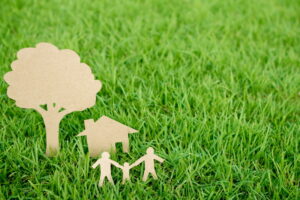 You might be noticing all the subtle inconsistencies in your home now that summer is here. If you've noticed that the temperature in your home varies greatly from room to room, then it might be time for you get in touch with a professional about your air conditioning services. We're the experts you can rely on for air conditioning in Sterling Heights, MI.
If you notice that you're having pretty extreme temperature disparities in your home, then it might be time for you to schedule an appointment with our team members. We understand what contributes to temperature disparities and we're always ready to help.
Noticing Temperature Disparities
The first step to making a change for your home for the better begins with noticing the temperature disparities you might be facing. This is a little more complicated than you might think. That's because things change subtly over time in your home. The problems might sneak up on you. Note when you're doing things like:
Running your air conditioner for longer when you're in certain rooms (notice when you need to put your air conditioner to work when you're in places like your bedroom, living room, etc.)
Notice when you're cooling off too fast in certain spaces.
Note any increase in your monthly energy bill due to increased usage of your air conditioner.
These are all pretty commonplace occurrences that can get swept away in the hustle and bustle of daily life. If you're noticing problems like these in your home, then it's time for you to schedule an appointment with our team members.
Why These Imbalances Occur
Now, let's get into why these imbalances might occur in your home. We can assure you that they don't just pop up without reason. Here are a few reasons why these problems might occur in your home:
Your Air Conditioner Wasn't Properly Sized
The problem that your having with your air conditioner might have made itself known to you this summer, but it might not have started this summer. If your air conditioner is properly sized, it's going to be able to cool your home and cool it evenly. If this isn't what's happening, then your air conditioner might be too small or too large. We're here to help you get things back on track when this is happening.
You've Got Bad Air Ducts
Any type of leak, gap, or tear in your ductwork is going to be a problem for your home. This is because bad air ducts will stop your air conditioning from even getting to all your rooms. We're always here to help with this.
You've Got Insulation Problems
If you have poor insulation, you're going to have problems with your air conditioner even if the unit itself is impeccable. This is because a home with poor insulation doesn't do a great job at keeping your space cool air for long periods of time. Insulation problems are something that you should address as soon as possible because they'll create ongoing problems in your home. We're here to help when you need the care.
Contact Charter Home Comfort today for your air conditioning services.