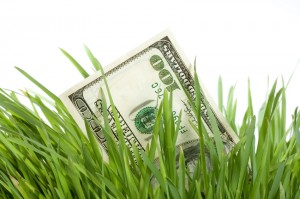 When it comes to air conditioning maintenance in Macomb, MI, we know what a difference this can make to the comfort of your home. After all, we are coming into the time of year when you want to be able to rely on your AC system to keep you cool and comfortable.
The last situation that you want to find yourself in is a hot spring or summer night when it's boiling hot, but your AC isn't working. All you'll end up with is a bad night of sleep!
In this article we cover the difference AC maintenance makes in your home.
Five Reasons You Need to Maintain Your AC
There are many reasons why it's important that you keep your AC maintained. Here are five of them:
Better air quality
One of the main reasons you should maintain your AC is to ensure better air quality in your home. A well-maintained AC unit will help reduce the amount of dust, pollen and other allergens in your home.
Improved AC efficiency
When an AC unit isn't maintained, it can start to work less efficiently. This means that you'll be using more energy to cool your home, and you'll likely see an increase in your energy bills. Not only will your wallet take a hit, but you will risk causing damage to your system as it will be working much harder than it should. That's where the real expense comes in, not to mention the downtime of having it repaired.
Much more comfort
A well-maintained AC unit will provide you with much more comfort than one that is not maintained. This is because when an AC unit isn't properly taken care of, it won't be functioning as it should. This means that your home won't be as cool as it should be.
A much longer lifespan
An AC unit that is well-maintained will last much longer than one that isn't taken care of. This is because when an AC unit isn't properly looked after, it can start to wear down. Over time, this will lead to the need for expensive repairs or even a replacement.
Fewer repairs and call-outs
One of the best reasons to maintain your AC is that you'll likely have fewer repairs and call-outs. This is because when an AC unit isn't maintained, it can start to break down. This means that you'll likely need to get it repaired, which can be costly.
It's All About Smooth Sailing
The good news is that there is a reliable and affordable solution when it comes to the maintenance of your AC. It's called the Smooth Sailing Club, which was developed to save you money, time and headaches.
Get the Best Air Conditioning Maintenance in Macomb, MI
Michigan can have freezing winters and blisteringly hot summers, so why not have the peace of mind knowing your AC is functioning optimally. We have three options for you to choose from, which you can read all about here.
Did you know that we offer additional coverage for whole home generators, heat pumps and more? You'll find everything you need here.
Contact Charter Home Comfort to schedule an appointment with our professionals.