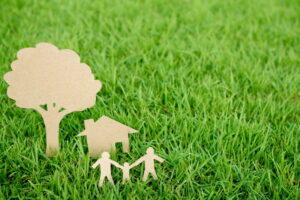 Winter is here. Unless your home is adequately heated, this could mean long, cold nights and restless sleep.
If you are wondering whether or not it's time to replace your existing home heating system, then this post is for you. Here we discuss a few tell-tale signs to look out for when it comes to your heater.
Increased electricity bills
This may seem obvious, but when you're paying for your heating bills month in, month out, it can be easy to forget how much it costs.
If the amount that you pay per billing cycle has changed dramatically over the past few years, this could mean that your heater is no longer operating efficiently. Take a look at any changes in your monthly billing. If it's going up, it's probably time to consider a new system.
Your heater is not performing as well as it used to
If your heater is in need of repair, its efficiency will decrease. You may find that it takes longer to heat your home, or when it's turned on, it just doesn't seem as powerful as it used to be. Our team of professionals will be able to quickly tell if the time to replace your heater has come or not.
Strange noises
If you hear strange noises coming from your heater, there may be a problem. The odd creak is okay, but if something is off you'll know. If it sounds like there is a gremlin in the system, your heater may have components that are failing. If this is the case, it's time for an upgrade.
It's older than 15 years
Many HVAC technicians agree that if your heater is older than 15 years, it may be time for a new unit. At this stage, key components will start to fail and the technology will be dated. An updated heater will be more efficient and will save you money in the long run. There are plenty of options to consider for your home.
Too much humidity in your home?
If you notice your house is more humid than it used to be (or dryer), there may be an issue. An HVAC system that is not functioning correctly can create extra humidity or dry the air in your home.
Your heater runs constantly
If you find that your heater is running constantly, there may be an issue. Consider calling in an expert to take a close look to see if any of the components have failed. If you ignore it, you'll quickly run up an excessive electricity bill. It could be time for an upgrade.
An unpleasant smell
If you are noticing a funny smell coming from your basement or from the vents in your home, it could be mildew and mold growth from your heater. Have the professionals check it out to see if it is time for a newer model.
Regular repairs
If you are having to call the experts in often to repair your home heating system, it is definitely time for an upgrade. A modern system will save you money in the long run.
If you need a new heater installation in West Bloomfield, MI, our team of experts will make sure you find the perfect system for your home.
Contact Charter Home Comfort for your heater installation and replacement.