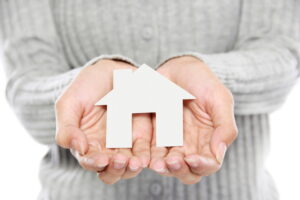 It's cold lately in Harrison Township. It's important that you're taking care of your home's heater at a time like this. Yes, your heater is built to last, but it can use a little help too. We don't expect you to know every single detail regarding heater care. We're here to walk you through everything you need to know today.
Keep reading below to find out how to take care of your heater in Harrison Township, MI. Make sure that you contact our professional if you realize that you need further care. We specialize in a wide range of heating work. We can perform heating installation, repair, replacement, and maintenance work as well.
5 Helpful Heating Tips
Here are some simple ways that you can help your home's heater this winter:
1. Adjust Your Temperature
Adjusting the temperature of your home is the best way to help your heater and save yourself a little money this season. When you're home and awake, make sure you set your thermostat as low as is comfortable. When you go to sleep at night, you should set the thermostat down 10-15 degrees. This can help you save about 10% a year on your home's heating bills. If you want to take things a step further, you should upgrade your home's thermostat to a Wi-Fi or smart thermostat.  
2. Maintain Your Heater
You need to maintain your home's heater every single year. We understand that you might feel like fall slips through your fingers every single year, but it's really never too late to call us up and get the service you need. Heating maintenance is an amazing opportunity for a professional to take a closer look at your heating system and find any of the weird problems that you might encounter before they occur.
3. Let in Natural Light
The natural light outdoors is the easiest way to naturally heat up your home. If you'd like to spend less money and time getting warm during the day, make sure that you're opening up your blinds and curtains to let in the light outside.
4. Insulate Your Home
If your home isn't properly insulated, you're not going to get the quality heating you're looking for. Without the right insulation, your home is basically a glorified tent. Your home's heater is going to heat your home, but then the heat is going to leave your home immediately. We're here to show you the weak points in your home and insulate your home so that you're getting the best heating possible.
5. Adjust Your Holiday Lighting
We know celebrating the holidays is going to be a little different this year. Setting up your holiday lights is one of the best ways to maintain any sense of "normal." We don't want to take this from you, but we do want to suggest some energy-efficient practices. Switch to LED lights. Holiday string lights reduce the overall cost of decorating your home for the holidays.
Contact Charter Home Comfort today to schedule an appointment today to schedule an appointment with our team members.