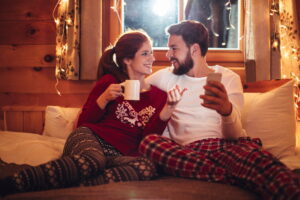 Each season you probably have a mental checklist of things you need to do. In the spring you may focus on working outside to get your yard ready for spring and summer months spent outside. Many homeowners also complete heater maintenance in the spring after fall and winter. But if you skipped out on the service earlier this year, now is a great time to schedule an appointment.
Once-per-year heater service in Grosse Pointe, MI is important for a variety of reasons. You can keep reading to learn about the many benefits of heater maintenance. Then give our team a call to schedule your service appointment ahead of the winter season.
Manufacturer's Warranty
One of the best reasons to invest in heater maintenance is for your manufacturer's warranty. All heaters come with a manufacturer's warranty that usually lasts for around 10 years and covers various aspects of parts and labor should anything happen to your heater.
But there is a caveat to the manufacturer's warranty lasting that long. You have to do your part as a homeowner to maintain the system, and that means scheduling professional maintenance once per year. If you skip out on a professional maintenance appointment, you could be left making repairs on your own because skipping maintenance can void the manufacturer's warranty.
Energy Efficiency
Overall, energy efficiency is another key reason to schedule professional care for your heater. Taking care of your heater is the best way to maintain energy efficiency across the system's entire lifespan so that it does not gradually become more and more expensive to operate. Ideally your heater should be able to maintain efficiency across its full service life, but that's only possible with professional care.
Home Comfort
Better efficiency has another added benefit. In addition to saving money on your monthly energy costs, an efficient heater also heats your home more effectively. This means that it warms up quickly when you turn the heater on and helps to maintain a consistent level of heat around the clock. You can rest assured that you'll come home each day to a comfortably warm home without any issues.
Peace of Mind
You'll also enjoy peace of mind in knowing that your heater is in the best shape possible. When you go a long period of time without a tune-up, unusual sounds and changes to how your heater operates can mean bigger problems. Something small could be going wrong in your heater right now and you don't even know it.
It could take years for the problem to get significant enough, but eventually your heater may break down. Instead of worrying about each little hiccup and wondering whether something major is going wrong in your system, schedule a tune-up with our team of experts. You'll have peace of mind through this winter season that your heater is ready to stand up to the chilling temperatures of winter.
Contact Charter Home Comfort today to schedule an appointment with our professionals for heater maintenance service. Old fashioned values with tech savvy results!