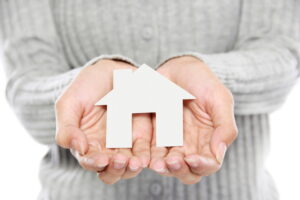 Summer weather is a welcome treat after a cold Michigan winter. But as specialists in air conditioning repair in Sterling Heights, MI, we know that summer can bring intense heat.
Longer days and warmer summer weather are just around the corner, so it's important to do your part in making your home cool and comfortable.
Here are 5 ways to help you prepare your home for the summer heat:
1. Install a smart thermostat
A smart thermostat makes it easy for you to regulate the temperature of your home. Before the summer, install a smart thermostat so you can keep track of the temperature of your home. Did it suddenly get really hot while you were at work? A smart thermostat will allow you to change the temperature before you get home, so your home is comfortable upon your return. It also makes it easy to set schedules for the temperature of your home, to maximize the efficiency of your AC.
Smart or Wi-Fi thermostats are also really helpful to maintain the temperature of your home if you plan to travel throughout the summer.
2. Schedule regular maintenance

There is nothing worse than a broken AC in the middle of a heatwave. Beat the rush and schedule a professional maintenance or tune-up. appointment.
A professional can help identify any potential issues with your air conditioning unit that can prevent it from working properly. Even if there are no issues, they can help make sure your air conditioning is in top shape before summer.
3. Add a ceiling fan
Ceiling fans are fantastic at keeping air circulating in your home. While it doesn't cool the room down like an AC, it's a great way to keep the air fresh–especially on milder days! Plus, ceiling fans work well in conjunction with air conditioning.
Adding a ceiling fan can do wonders to keep your cooling costs down throughout the hot summer months.
4. Clean your vents
Dirty and clogged vents can mean that your hard-working AC can't efficiently heat your home. While it's important to regularly clean your vents, before summer is the perfect time to schedule a duct and HVAC cleaning service.
You'll feel better knowing that the air in your home is clean and working efficiently!
5. Heat-proof your home
While an air conditioner can do wonders to cool your home down, there are many things you can do around the house to keep temperatures down. Keep the heat out of your home through methods like:
Insulating your home to keep the heat out
Weather-proofing doors and windows
Installing window coverings to keep the sun out
Add reflectors to reflect heat back outside
Prepping for summer with a professional
While there are many things you can do as a homeowner to prepare for the summer heat, a professional can help you identify ways to make the most out of your heating and cooling system. From repairs to upgrade evaluations, you'll benefit from speaking with a professional before summer rolls around.
Contact Charter Home Comfort to schedule an appointment with our professionals.